January 03, 2020
News brought to you by Linea Directa.
The Alicante construction company Ecisa is building a new skyscraper on Poniente Beach in Benidorm. It's going to be a residential glass tower with 36 floors and 196 homes according to the company statement.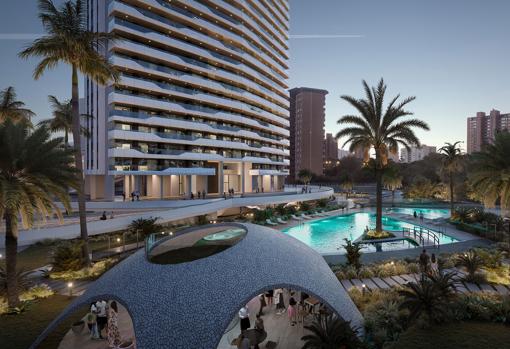 It's called Benidorm Beach and it will have one of the highest pools in Spain, located on the 26th floor at almost 80 meters from the ground .
The construction work is schedule to begin immediately on the site.